Big Thanks: to all Subscribers.

First, thanks for participating. I appreciate that you show up at RealTaiji and that you interact with the ideas and the lessons.
Second: when you articulated your "Personal History / Goals of Taijiquan" you gifted me with vision. What you want is important to me. Here's what some of you said (slightly categorized):
Practice Taiji: "Become proficient in Taiji." To get "Real Taiji." To learn "San Sau." "Continuous improvement." "Further refine my techniques, learn new forms…"
Get Better Health: "To improve." "To improve health and guide others."  "To continue practice and learning…" "To see better." "Peace and healing."
Get Better Martial Arts: To "become more well-rounded." "Float like a butterfly, sting like a bee." To "enter into the world of martial arts."
See Subtle Skills: "To heal my body." "To attain relaxation and peace…" "Qi development, physical exercise, better listening skills, and improved people skills." To "discover hidden depths and hang out with skilled people."
Because of privacy policies, I didn't name names, but if you'd like credit for the above goals, let me know…I'll be glad to put your name by it!
I like your goals; they resonate with me.
They make sense, and your Taiji goals and visions, in some ways, can each be fulfilled by the very same Taiji forms and practice drills. What I mean is: Single Push-Hands, for example, contributes to continuous improvement, better health (and vision), increases "sting like a bee" powers, and pushes relaxation skills deeper and deeper.
One drill can do it all with tiny, intentional inner changes.
Integrated Taiji Goals
The difference between developing health and increasing fighter prowess is subtle and internal. To again use SPH as an example, consider that one merely needs to shift breath power from easy natural-breathing to focused power-breathing, and thereby shift from body-mind guru to self-defense aficionado. Get it?!
Right now, in the development phase, I some series that focus directly on some of your goals. Because Taiji is really such a vast topic, and because the form and drills can assist in the development of so many goals, having focused ideas helps me define short focused Taiji courses.
Here's what's coming, based on your Taiji Histories/Goals:
3 Simple Taiji Methods to Gather Robust Health
Breathing Within: 4 Cumulative Taiji Breathing Methods You Should Know
The Subtle Fist: How to Unleash 10 Taiji Punches with Grace and Ease
What Are You Self-Defending? How Avoiding Tension and Getting Close Make You Safer, Calmer, and More Kick-Ass Simultaneously
The names may change, but that's the idea. Each will provide 3 or more 20-30 minutes lessons. (See our email-updates to keep your eyes on them.)
You Already Know The Supreme-Ultimate (and It's Personal)
Here's the secret: (oh wait, the heading gave it away) you already know Taiji…deep down. Though two extremes — developing deep-peace and creating extraordinary martial skills — seem to be at odds, Taiji offers ways to integrate peace and self-defense all at once.
Deep down, your body and mind require integration, and you're on track. Developing trust in your adventure, in the subtle ways that your mind and your body guide your development is quintessential.
And if I'm going to help, I must trust your body-mind too.
I do.
I trust you. (I don't trust egos very much, except when…oh that's another story.)
What follows is a short video of Sheryl Field speaking about Moshe Feldenkrais' classic lecture: To Correct is Incorrect.
Moshe Feldenkrais is one of my favorite philosophers who's also a bodywork pioneer. His ideas are so close (and cryptic and paradoxical) with visions of Taiji and the Dao, that I think you'll also find some delight in the following show.
Enjoy.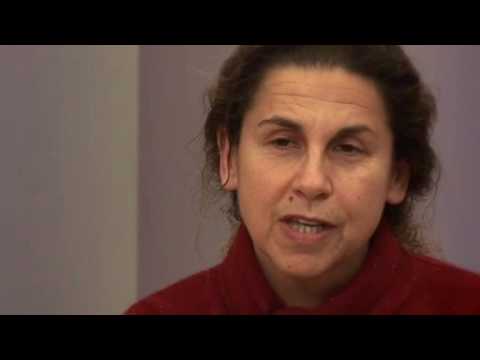 See my goal is to present options for you to explore, possibilities of thought, motion, and being that may help you make transformations that you desire or need.
So again: thanks Every Body, for the articulate visions…we're getting there.